At 15:00 on January 16, 2023, Luoyang Judian's 2022 annual summary and celebration activities were grandly opened. This activity with the theme of "New Beginning to Create the Future" announced the successful conclusion of Judian 2022 and opened a new chapter of Judian 2023.
At the beginning of the meeting, Mr. Wang, the leader of Judian, delivered a speech.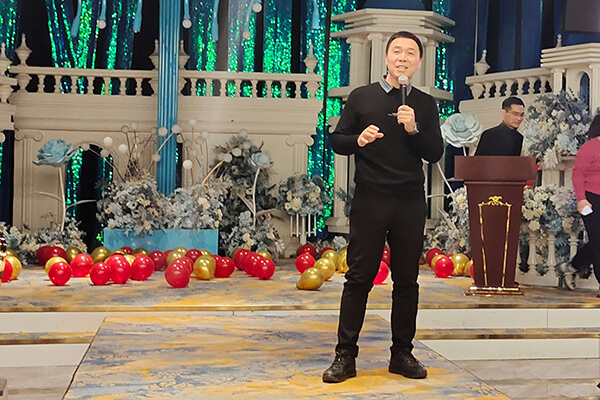 Mr. Wang comprehensively summarized the development achievements of Judian in 2022 and conducted an in-depth and detailed analysis of the work of last year. He pointed out: Judian got a lot last year, and its development was in line with expectations. Last year, Judian completed the important strategic goal of relocating the factory and blew the clarion call to advance at full speed. At the same time, Mr. Wang proposed Judian's development plan for 2023, which clearly pointed out Judian's future development direction.
Then, Wu, the Manager of the Judian Foreign Trade Department, delivered a speech.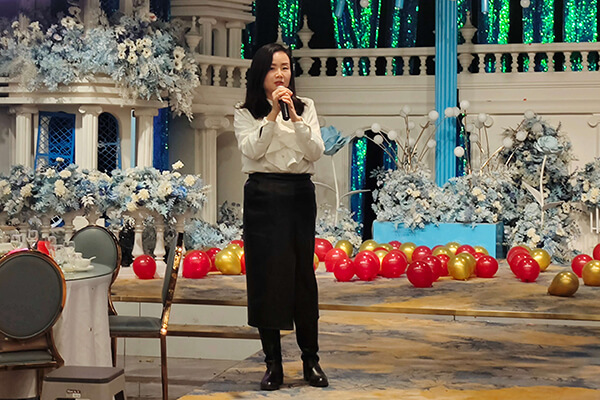 She proposed that Judian's foreign trade strategic goal in 2023 is 100 million yuan, and promised to lead all the staff of the foreign trade department to go all out to achieve it.
Next, the leaders in charge of production also spoke one after another, concisely summarizing the factory's production status last year and this year's production target.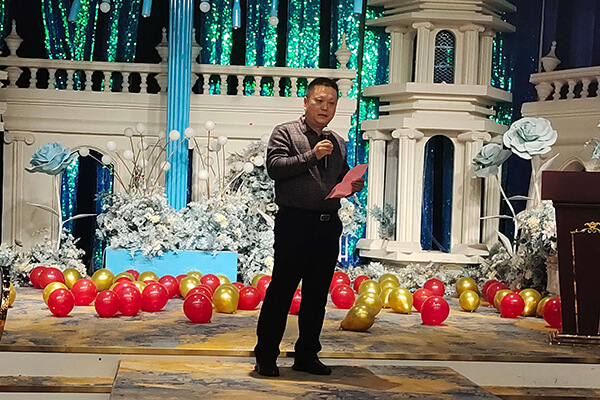 Finally, the company leaders commended the outstanding employees in 2022 and thanked them for their great contributions to the company in the past year.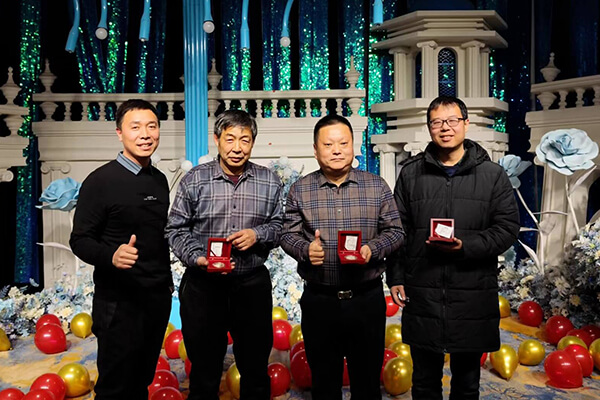 After the meeting, the colleagues of the company showed their singing voices and brought us nice songs.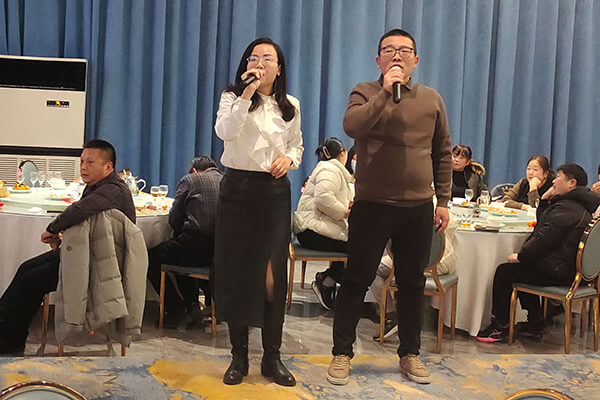 There is not only impassioned work enthusiasm and refreshing songs but also lively and interesting games in various forms.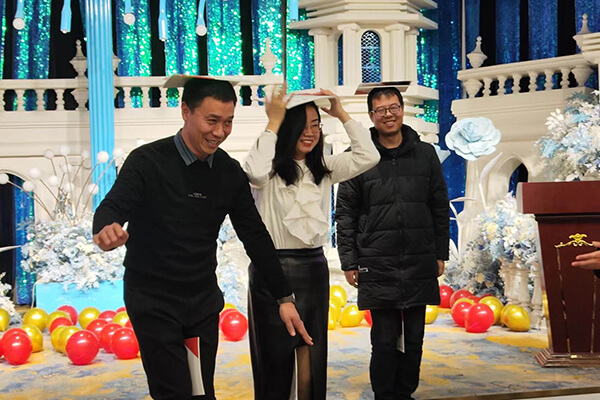 In the game, everyone is chasing each other, scrambling to be the first, devoting themselves to the game, and experiencing the fun of the game.