What Is Induction Heating?
It is the use of electromagnetic induction to generate current inside the heated material, relying on the energy of these eddy currents to achieve heating purposes. The basic components of an induction heating system include a coil, an AC power supply, and a workpiece. Depending on the heating object, we can use different shapes of coils. The coil is connected to a power supply which supplies an alternating current to the coil. The alternating current flowing through the coil generates an alternating magnetic field passing through the workpiece, which causes the workpiece to generate eddy currents for heating.
Induction heating is a fairly new process that has gained traction mainly due to its unique properties. When a rapidly changing current flows through a metal workpiece, a skin effect occurs, which concentrates the current on the surface of the workpiece and generates a highly selective heat source on the metal surface.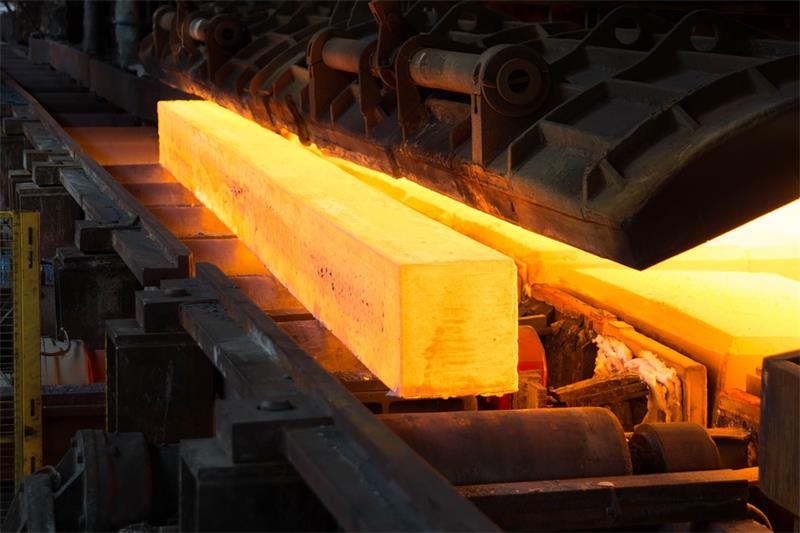 The induction heating furnace mainly heats the metal materials before forging, extrusion, hot rolling, and shearing. The heating temperature is between 200-1,300 degrees. It is the first and only one that can directly heat the workpiece without the time-consuming and expensive conventional heat treatment furnace process furnace.
Induction Heating Furnaces Types
Heating before forging
Heat gears, ring gears, half-shaft connecting rods, bearings, shackles, rigging, and other products before forging.
Online heating
Heat billets, slabs, long steel bars, anti-corrosion spraying of pipes, online quenching, and tempering of steel (wire) pipes.
Local heating
U-bolt bending, drum hot assembly, steel pipe bending, and other production heating.
Advantages
Induction furnaces are also safer than other furnaces. The induction coil is completely contained within the steel housing and is isolated by a refractory coating. Hot slag or other materials in the furnace will not contaminate the room. The induction coil is also unlikely to come into contact with the workpiece or the operator.
Induction furnaces can improve energy efficiency, reduce operating costs and increase productivity, with a smaller footprint than traditional gas furnaces, and improved product uniformity and quality.